This is the parts to install to him later.
Done sewing the parts.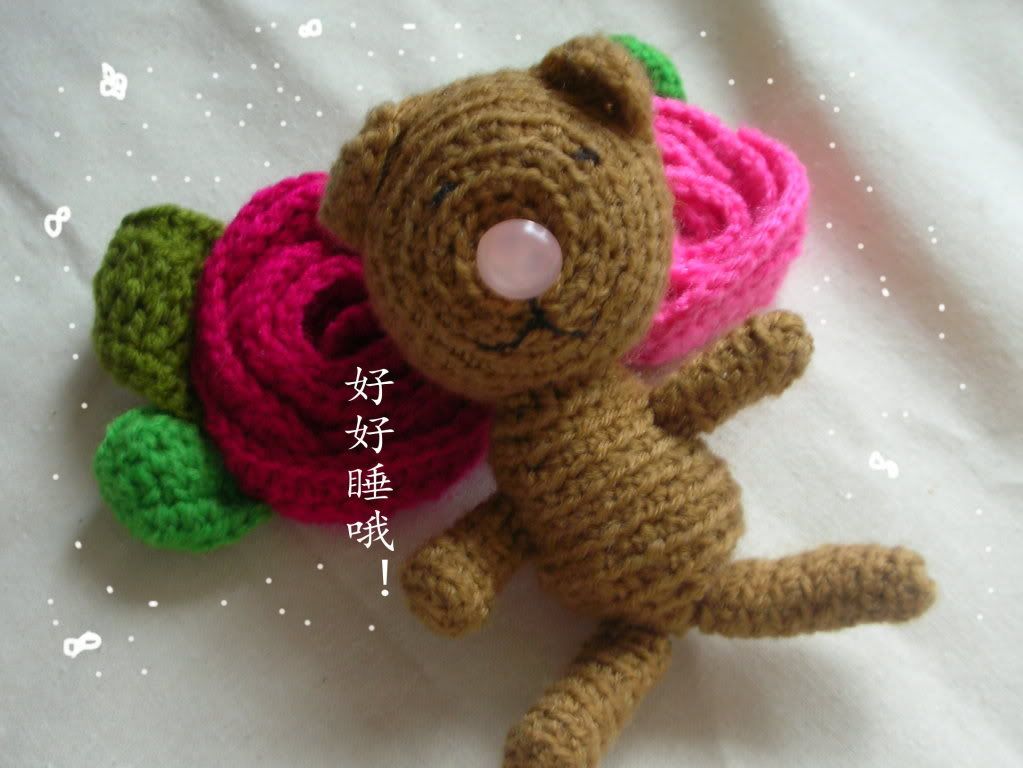 And he is ready
( hello! wake up lei. peoples is watching)
So much fun in making a bear by myself.
I have this little tiny feelings about his big nose, think I'm going to change that when I think of something to replace it.
It's a crazy week with the sick kids.
But I still manage to make this things
The first pouch I make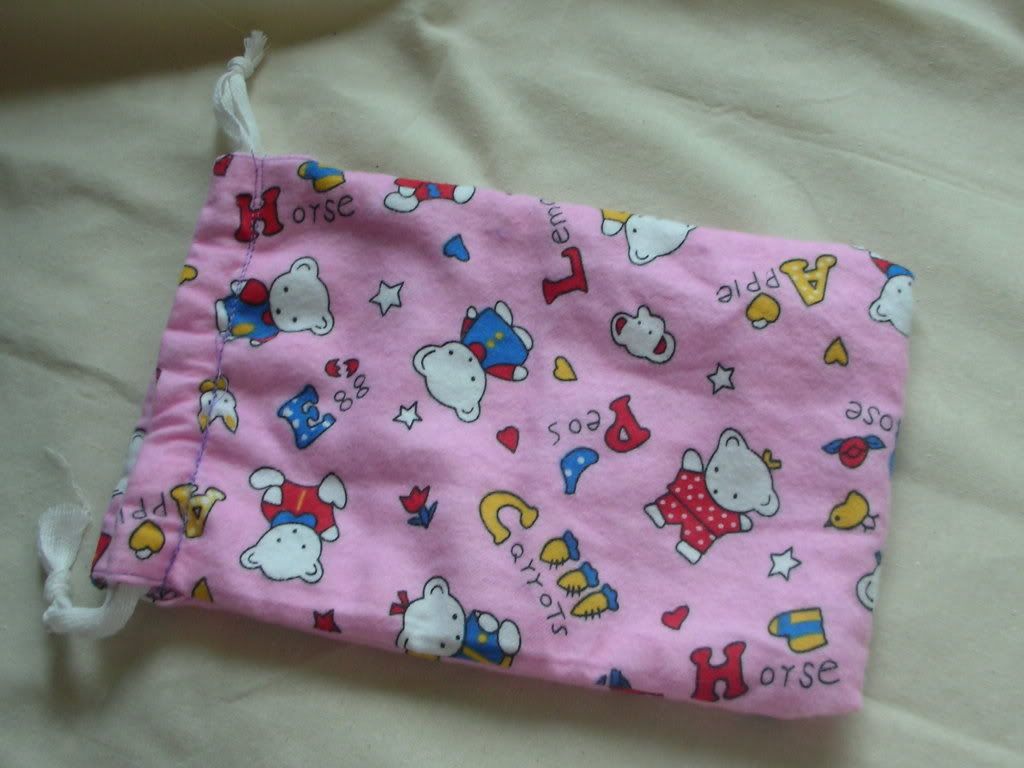 with my new tool
This is the inner part.
This is the second one.
inner part of the pouch.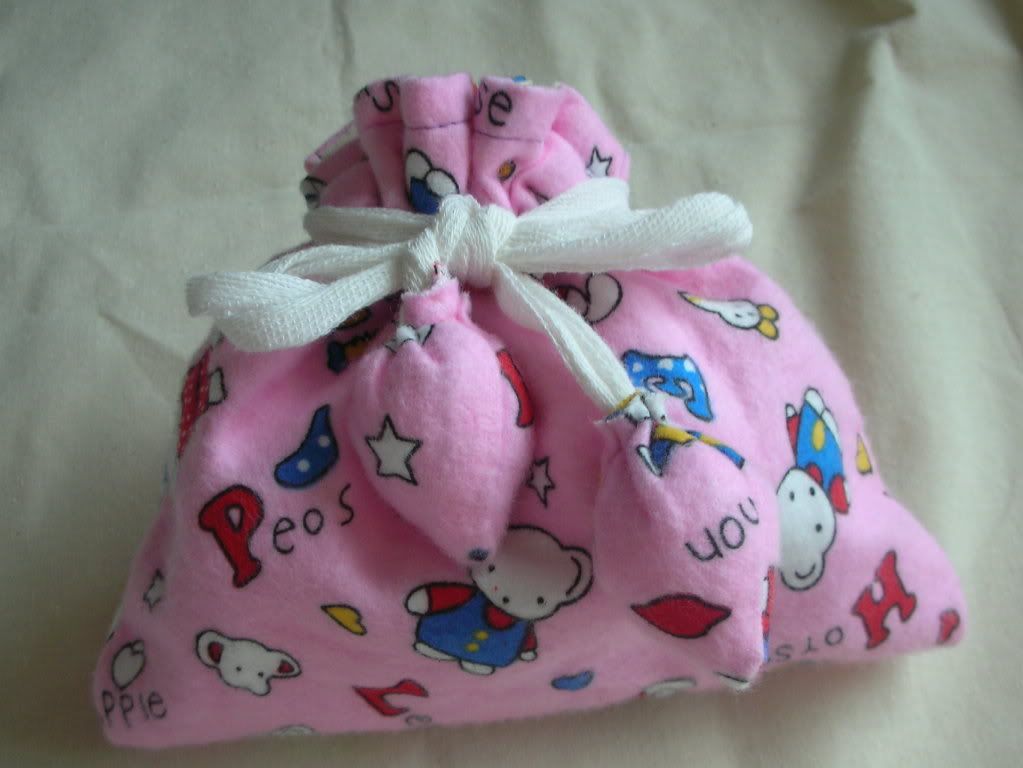 Now I wish I had green colour fabric to make the leaf.

and at last, my favourites.
Roses.
I think my skill is getting better each day.