What do think about it?
I don't know what it is but it's throw out 4 little fish (like ikan bilis) on my floor.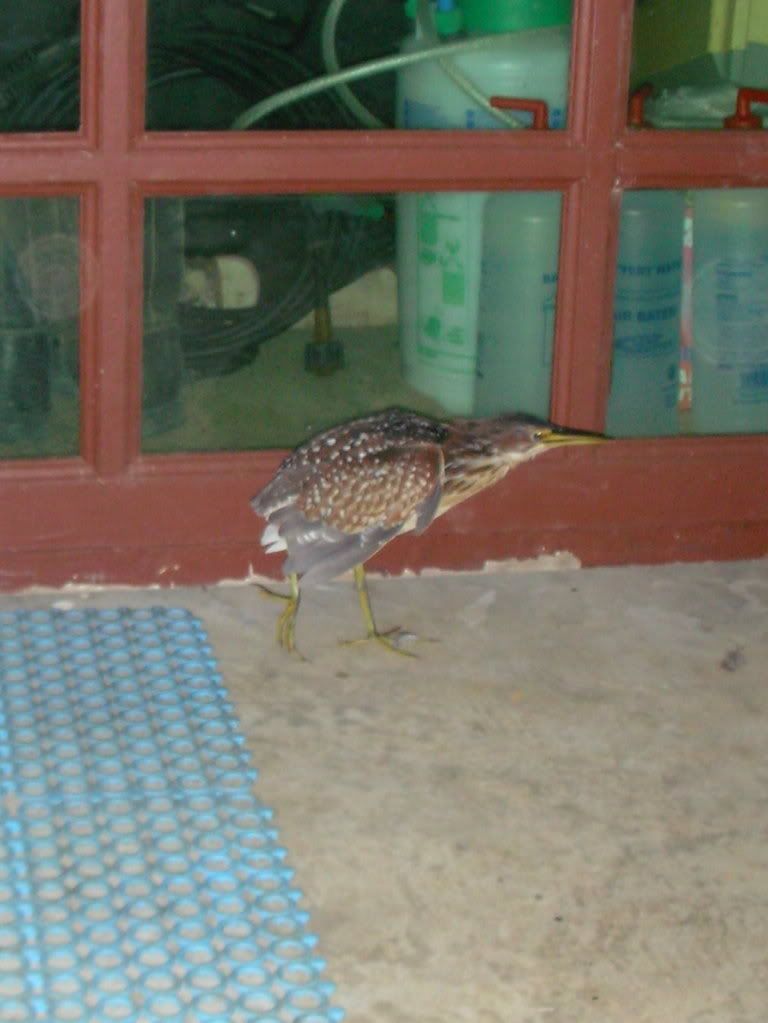 I was in the house, feeding Brandon (who is having a fever) his dinner,
suddenly I hear my cat screaming, I thought the wild cat is attacking my cats.
But as I arrived to my front door, I saw my cat attacking this little fellow.
Poor thing!

Of course Chocolate is trying to attack him too, but I stop them.
I held him up to take a good look at him and put him into the cage (where Chocolate sleep at night)
Then,
I waited hubby to arrived home to tell him about it.
He also says it's a bird who lost it's way.
(depend on the things he throw out)
Chocolate is angry about him.
The cats is watching at him the whole night.
The next morning, hubby released him.
It's a new thing for Bryan and Brandon.