I got a traditional cupboard from my mum, but there is a problem with the size and I don't know how and where I can put it. And just when I was having a headache about it, hubby said he got an ideal for it.

妈妈的厨房又整理了,这一次终于将这个很有感情的"菜橱"给移出来了。我们捡了回来,不知道该怎办好,因为它的体积挺大的,还好老公的英明的脑袋瓜想到一个好办法。

This is before

去年,妈妈还用了家里的仅有的白漆为它刷上,正面看还可以若侧面就不是很好看了。

This is After

and a little, tiny re-moderate on this

我把它变成黑色的橱,放香料用。綠色的网也被三夹板取代了,还特意画上了一朵大花(本意:樱花)效果不是很好但是勉强 / 将就用着先咯。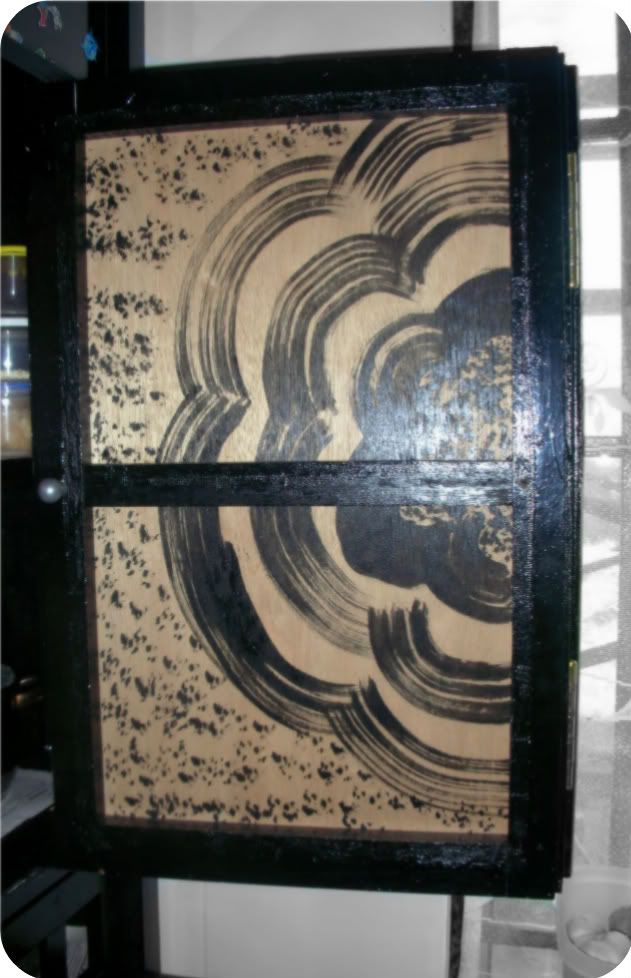 Had to change this, so I can easily open and get my things out from the cupboard.

Pravo for my hubby's ideal.

橱放下去之后,发现橱门开的方向有些问题(有些难顺手),老公马上拿了我上次买的蝴蝶夹在两个门之间锁上, 再将另一边的(原装的)蝴蝶夹给撤掉形成一个推门。

P.S: I pick the colour and paint the whole thing. ^^

老公真的太忙了,只有在半夜才会回家,所以我只好自己动手做。幸好老公回家之后看到了还会帮忙以下。这个家真的是我们两人一手一脚建立起来的。