A few day ago, hubby come back from work and bring a surprise, is two local dog. See the sweet little faces of the dog, so innocent ...aaaawww...I just love animal (when they don't stink)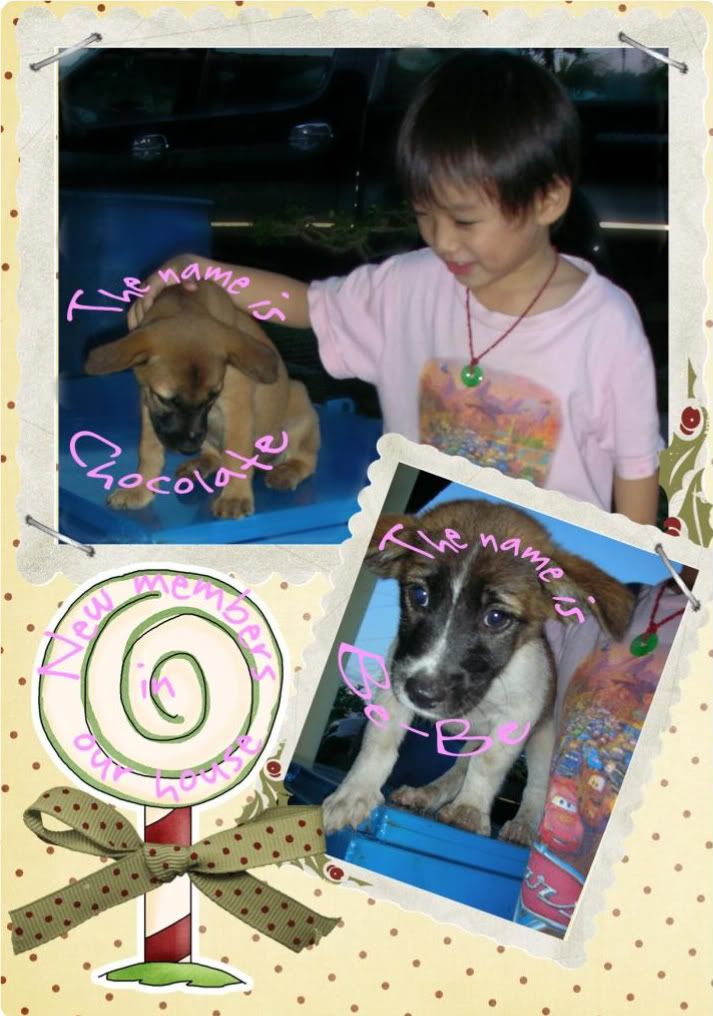 Bryan love the two little dogs so very much, they are friends now.. but I've have try to get them away from Brandon though, because the way they played is much to rough for him.

Story:

Chocolate and Be-Be were sisters, their were mixed ( I'm not sure in between what and what ) and playful. All my re-cycle stuff, which I gather at the corner were all mess-up by them.

They eats a lots, morning and night time at 9.00 (time were fixed by me).