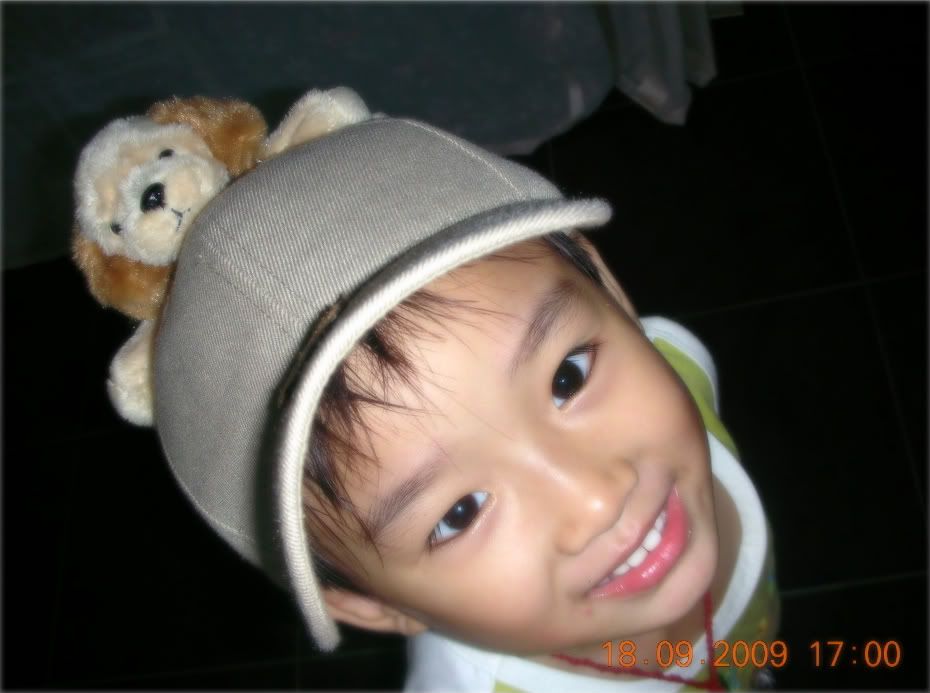 This is the hat that my mom's super idea of adding the doggie on the top.

She says its look cute(she saw one in the store not long ago, its super expensive)

This is Bryan's new hat, he hate to giving the other one to his brother and so I have to make another one for him.

This time I've try something new, I make him a cute hat. (at least I think I did.)

Bryan likes the soft rolling ball on top, even when he being laugh at by hubby's sister also he still wear it.

That is the best part, I guess.

He believe it is the best hat.

I have make this hat for Bryan a few years back, he always wear it when we were going out.

Now he can't fit it in any more, so it's Brandon's turn to wear it.